Valentine's Day Share the Love Nominations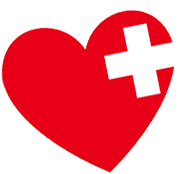 Nominate your favorite healthcare worker.
We will draw winners and award fantastic prizes.
Tires from Big O Tires of Seymour up to $600 value
5 Class Pass to Studio SPF
A day of Beauty from Blush and Brush Beauty Bar
Wax from Divine Feminine
Lashes and fill from Abby Gray
1 hour Massage from Mackenzie Ritchison
1 dozen Roses from Jubilee Flowers and Gifts
1 hour Facial from Adrianna's Aesthetics
Special thanks to:
Schneck Medical Center, Home Helpers Home Care, Blush and Brush Beauty Bar, A Total Tan, and Covered Bridge Health Campus

2023 Share the Love Nominees
---
Nominee: Ally Petro
Nominated by: Brianne Miller
Ally has been in Healthcare for as long as I can remember. She recently went back to nursing school in her 50s. She was so brave and determined. She graduated in 2020. She is so genuine and such a sweetheart at work and outside of work. She deserves all the love this year. She is definitely a role model for others.
---
Nominee: Dr. Pam Tidd
Nominated by: Brian Tidd
Dr. Pam is a doctor who is genuine with all her patients. After moving to Seymour over 20 years ago, she continues to serve the Jackson County residents with professional respect that a small community deserves. Besides being a physician, she is Jackson County Hospice Director. Being Director, she has to make sure all her patients are comfortable as well as take the families needs into consideration during this difficult time.
---
Nominee: Bobbi Nowland
Nominated by: Stephanie Strothmann
Bobbi is the type of RN you want on your side when you're not feeling well. She is bubbly, funny and just all around a good soul. I have known her since high school and she always has the most pleasant smile when you see her. When my mom was sick, she spent a very long time assuring her that things would be ok and that meant so much to me when I couldn't be with my mom. Bobbi deserves all the love WJAA and Jackson County can give her. She is a very special nurse!
---
Nominee: Akaya Walker
Nominated by: Parker Adams
Akaya and I have been together for 7 years and we just recently got engaged! She is currently in nursing school at U of L and going to graduate in May. She works at Schneck Medical Center in the Emergency Room and plans to work there after she graduates from school. She has put everything she has into becoming a nurse and can't wait to start working at Schneck as an RN!
---
Nominee: Shawna O'Neal
Nominated by: Sheila Ortman
So proud of Shawna. Started nursing school young then had to put it on hold. Went back and finished during the COVID pandemic while raising 2 children. Works hard to balance her home life and work life but you would never know because she is always smiling.
---
Nominee: Chrystal Ellis
Nominated by: Shane Ellis
Chrystal is only 17, yet she is a full time student with amazing grades and also a CNA in the evenings. She's done this for over a year and is still going strong. She is a very caring and selfless person, and loved by her residents.
---
Nominee: Heather Lynch
Nominated by: Joseph Lynch
Heather works on labor and delivery at crh and loves what she does. She is very determined and continued her education to get her bachelor's degree while being the best mom she can to our 5 kids. Always loves what she does and always wanted to be in this job and is very excited to work in her dream job she's wanted since she was a little girl.
---
Nominee: Ashley Mowdy
Nominated by: Steven Mowdy
She is a mother of 8. She goes to work every third day for 24 hours and misses that time with her family to help others. When she isn't at work she is in school. She goes to school 2 days a week to becomes a paramedic to better serve her community. When she isn't at school or work she is running kids to to football or basketball or just keep the house in order. She has and always will go above and beyond to take care of people. Either her family or someone down the street that she has never meet.
---
Nominee: Kathy Hickman
Nominated by: David M Jones
Kathy has been a Jackson county resident for over 30 years, she's an ER nurse at the Veterans hospital in Louisville, working 12hr shifts and the 2hr drive makes her days 14 hrs long.
---
Nominee: Sydney Oakes
Nominated by: Terri Stough
I would like to nominate my daughter Sydney Oakes. She is a mental health tech who recently graduated college with a degree in psychology. She is almost 23 but has accomplished so much already. Her and her boyfriend, Chancler just bought their 1st home on their own. She is 4 months pregnant with their 1st child and has 2 rescue fur babies. She works for Centerstone and goes above and beyond for her clients at the group home. She makes sure they have gifts at Christmas, takes them out to do fun activities and makes sure their well being is #1. She has had to overcome some very tough obstacles such as losing her Dad when she was still in high school. She does everything by herself for herself. She doesn't ask anyone for help. I feel she definitely deserves this award!!
---
Nominee: Ashley Byrge
Nominated by: Tammy Holland
Ashley is a hard worker, great mother and loves to help others when needed
---
Nominee: Teresa Dyer
Nominated by: Juanita Woodcox
Everyone knows Teresa by her nickname Bones. Bones is such a sweetheart. Bones has a huge heart and is wonderful inside out. She is always there on time and goes above and beyond to make sure her client is well taken care of. I know God is definitely smiling seeing one of his magnificent angels is happily helping others live the best life possible. Thank you so much Bones you are truly a blessing.
---
Nominee: Teresa Dyer
Nominated by: Shawn McCulley
Teresa is well known in the community by her nickname "Bones". She a wonderful healthcare worker. She does so much for her clients. She gives far more than expected. She bends over backwards to make sure they're taking care of! She is the sweetest person and deserves some recognition for what she does for everyone else. We sure are glad to have her on our team!
---
Nominee: Kirsten Yates
Nominated by: Mary Booher
Kirsten is a very hard working young mother to a 6 year old son and another one due in June. She cares compassionately about the people she takes care of and enjoys her time doing things with them and for them in their homes or travel. This young soul deserves to have something to honor her loving heart that she has after the battle she was given to fight from day one being born 11 weeks premature and being the baby girl without a chance but fought to stay with us and has blessed everyone with her smiles and loving and caring heart.
---
Nominee: Cassie Hackman
Nominated by: Luke Hackman
Cassie started off as a registered nurse and worked long hard nights in the emergency room. Cassie continued working hard to further her career and education. Cassie went back to school while having a a full time job, having two kids with one being a new born. Cassie now has her masters degree and is a nurse practitioner. She has sacrificed so much time and has worked so hard. Cassie deserves this award as she continues provide exceptional health care to this great community!
---
Nominee: Kathy Hickman
Nominated by: Michelle Hickman
Kathy has worked in healthcare for a long time. She is very compassionate to her patients and goes above and beyond for anything they might need. If anyone needed help she was always there to lend a hand. She treats everyone with respect.
---
Nominee: Cassie Hackman
Nominated by: Amy Cockerham
She works tirelessly to care for everyone and will put all others needs a over her own.
---
Nominee: Cassie Hackman
Nominated by: Tina Theilen
She works very hard.. she's a great mom and wife ...
---
Nominee: Michelle Hickman
Nominated by: Kathy Hickman
Michelle has been in the healthcare field for several years from Norton Hospital to employed by Shneck Radiology currently conquering the todays society of raising 3 kids alone
---